Featured Product: TWC-24 Conveyor
Firewood Conveyors For Sale
Timberwolf firewood conveyors are designed with a funnel-like hopper for easy transportation from the log splitter to the firewood elevator, tapered rollers for self-correcting belt tracking, and a hydraulic lift cylinder for effortless height adjustments.
Timberwolf currently manufactures firewood conveyors that range in length from 12' to 32', namely the TWC-12, TWC-16, TWC-24, and TWC-32.
TWC VIDEO PLAYLIST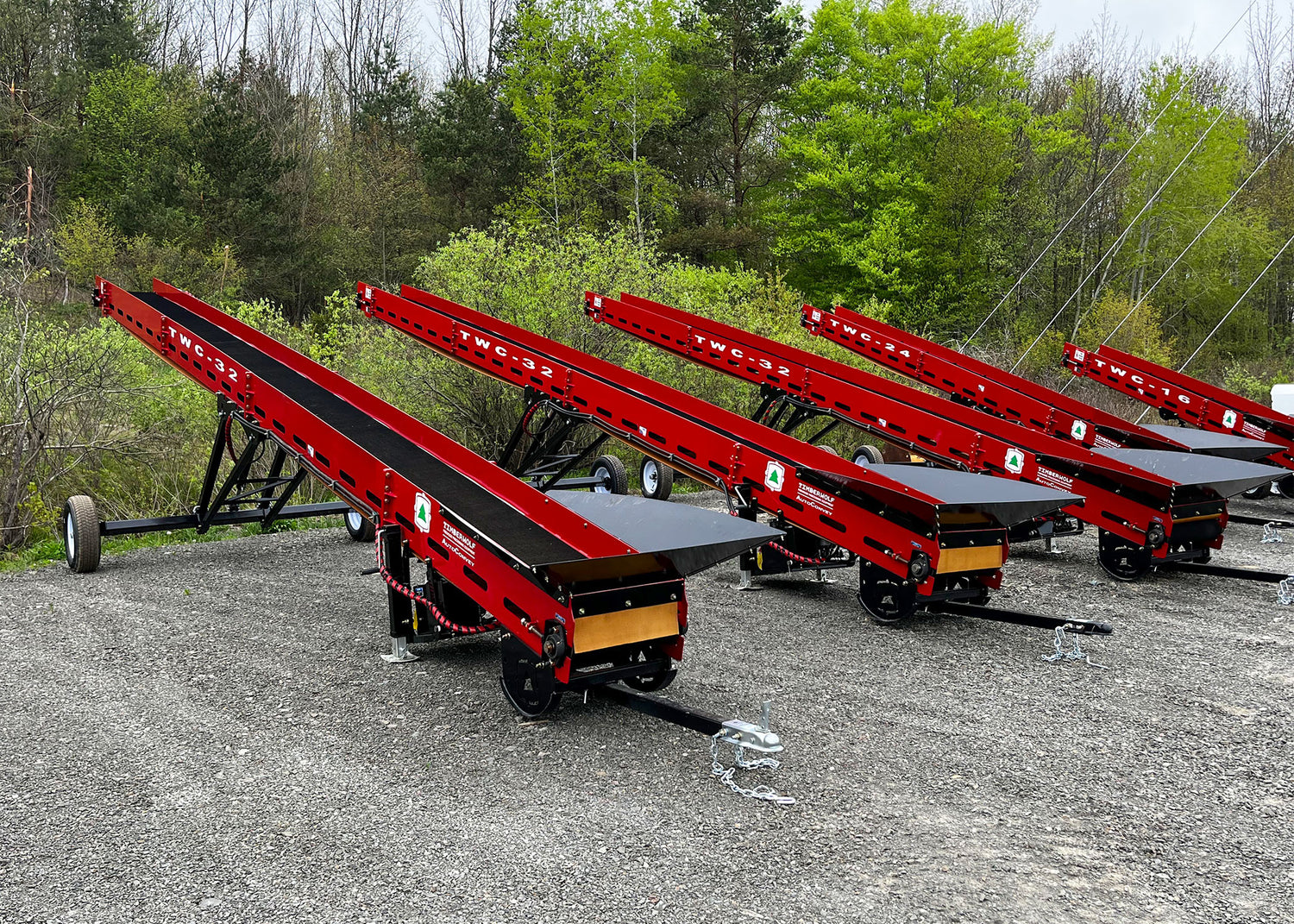 Increase Your Firewood Production
Every firewood professional knows the importance of a reliable and easy-to-use firewood elevator. They boost production, make transportation simple, and take some of the "work" out of firewood production.
Each Timberwolf wood elevator is equipped with tapered rollers that self-adjust for correct belt tracking, a hydraulic lift cylinder for height adjustments, and a ground skid for guaranteed stability on level ground.
Simplify your firewood processing operation with a TWC Series firewood conveyor.
Paddle Belt vs Rough Top Belt Firewood Conveyor
Timberwolf conveyors can be equipped with a paddle belt or rough top belt.
The paddle belt provides maximum stability for traveling logs, even in extreme weather conditions.
The rough top belt is the cost-effective option, but will still provide years of worry-free service.
Both firewood conveyor belts are 20" wide, which provides plenty of room for logs.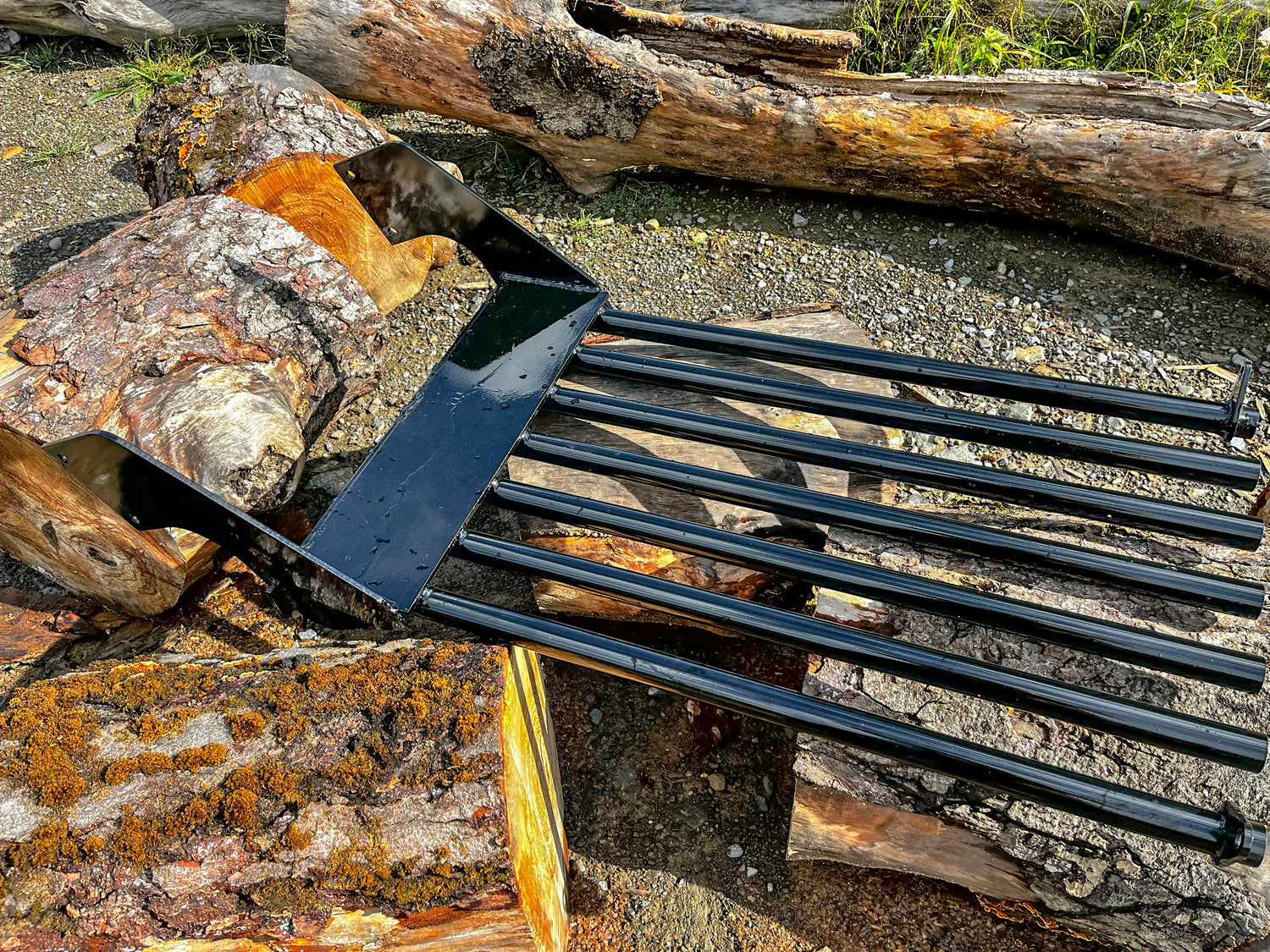 Offload Clean Firewood
Timberwolf's Grizzly Bars - shown here - bolt-on to the offloading end of the firewood elevator. The tapered bars allow fine materials to fall to the ground while slowing the descent of split logs onto a truck bed.
Grizzly Bars can be attached to all TWC conveyors beside the TWC-12.
This simple firewood processing accessory offloads wood ready to be packaged, sold, and profited off of.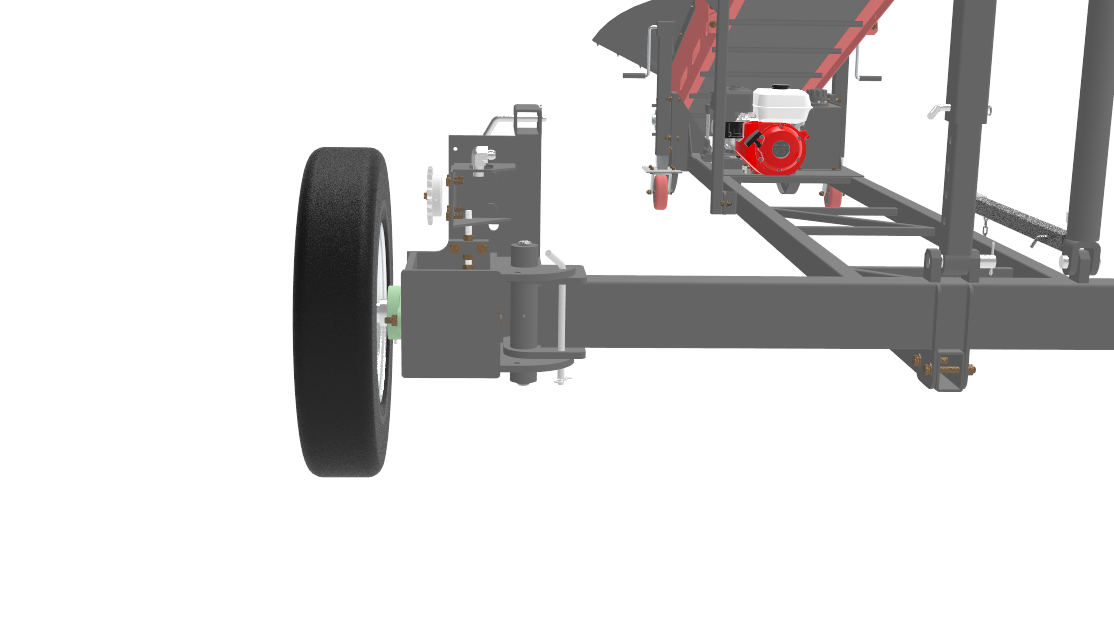 Conveyor With an Oscillating Axle
Conveyors are great for transporting firewood from one place to another, but there are times when it would be nice for the conveyor itself to move, like when a pile of firewood is nearing the height of your firewood elevator. 
So what do you do? You have to stop production altogether, hook up the wood conveyor to a truck, move it backward, get out, and start up your machines again. Plus it will only be a matter of time before you have to pause production once more and do the whole routine all over again.
This is unacceptable - if you are looking to make money selling firewood.
With the TWC-24 and TWC-32, operators can move the firewood conveyor side-to-side, away from large piles of firewood, in just a couple of seconds. The log conveyor is capable of such movement because of the oscillating axle the firewood machine uses.
While standard axles face forwards, the conveyor's oscillating axle faces inward, allowing the machine to move side-to-side. This movement can be achieved by simply pushing the conveyor to one side or the other, or an optional drive motor can be equipped and controlled via two single-spool valves.
This feature is only applicable to TWC-24 and TWC-32 firewood conveyors.